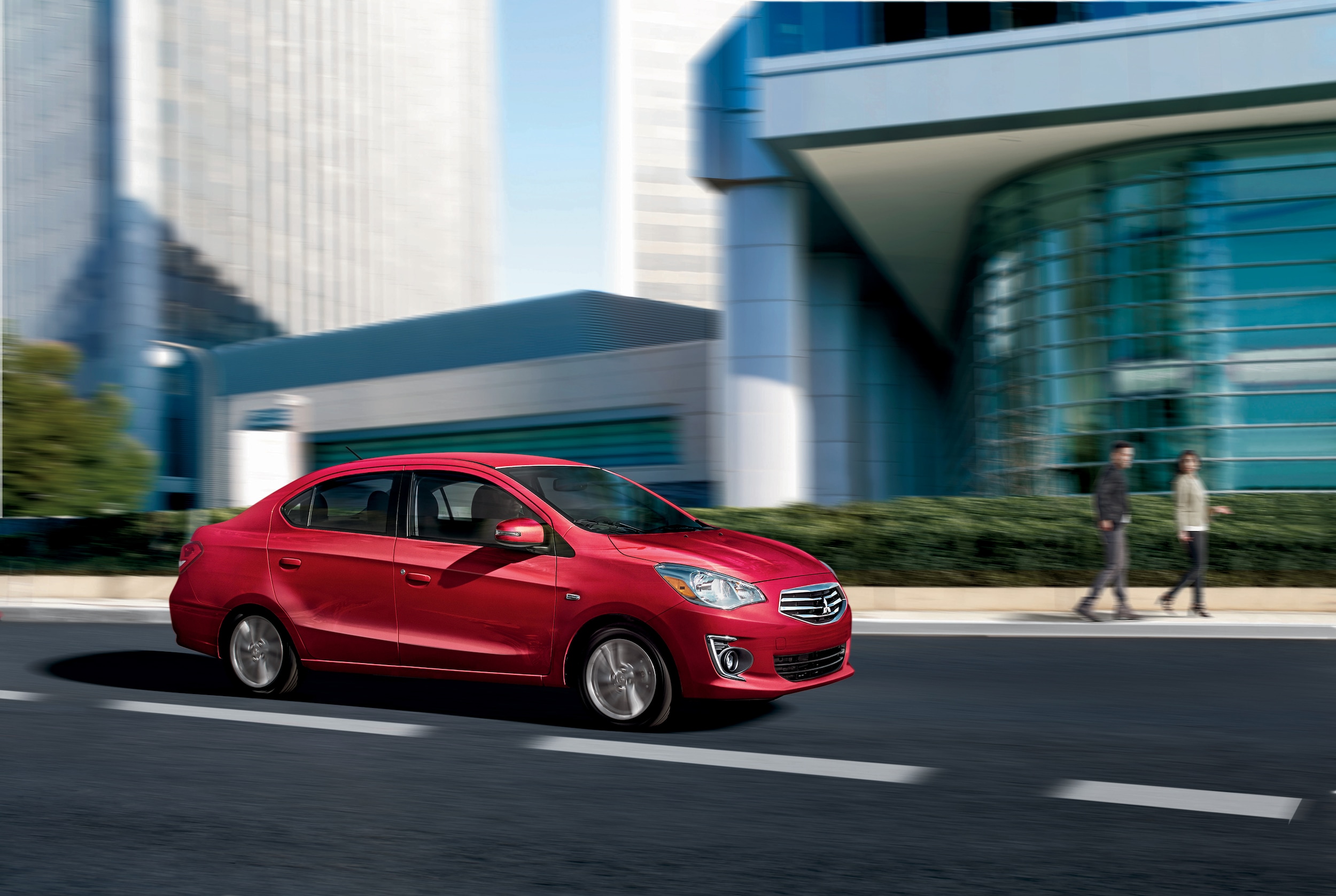 ?
When it comes to subcompact sedans, you want to make sure that you are getting a great valued vehicle. That's why the Mitsubishi Mirage G4 is a popular choice! With its low starting price and top standard features, the Mitsubishi Mirage G4 is winning over fans from other top automakers. To learn more about all it has to offer, continue reading.
Giving You More Out of a Subcompact
For years, subcompact cars have offered little more than basic transportation. The Mitsubishi Mirage G4 is changing that with more standard features than many other subcompact cars in its class. From the exterior to the interior, the Mirage G4 goes beyond the basics with a selection of value-packed comfort, convenience, and safety features. This makes the Mirage G4 one of the top choices for first-time buyers.
Space When You Need It
In the world of subcompact cars, space is usually at a premium. The Mirage G4 leads when it comes to headroom, legroom, and shoulder room, comfortably seating five. Also, there is a generous amount of trunk space that allows the Mirage G4 to be ideal for long-distance commutes. With this level of space and comfort, it's hard to consider any other subcompact car.
Style that Outshines
Subcompact cars are usually now known for their style. The Mirage G4 is changing that with an exciting selection of exterior colors, color-matched bumpers & side mirrors, and a sleek shape.
On the inside, the Mirage G4 doesn't disappoint with its clean and simple layout that makes the cabin feel comfortable and spacious. Overall, the Mirage G4 has been thoughtfully designed to make it look more premium than its price.
A Commitment to Your Safety
Perhaps one of the most impressive aspects of the Mitsubishi Mirage G4 is its many standard safety features. This subcompact sedan goes above and beyond when it comes to active and passive safety features. For those looking for peace of mind on the road, the Mitsubishi Mirage G4 offers more for your money.
If you would like to take a test drive of the Mitsubishi Mirage G4, visit Viva Mitsubishi. Be sure to ask about any available dealer incentives!